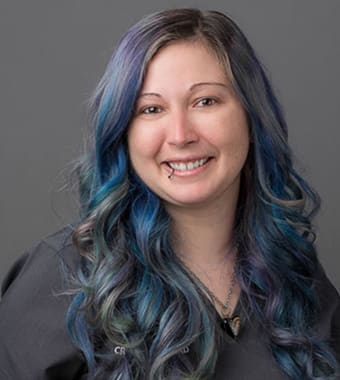 Sophia
I have been in the vet field directly since 2021. I have done volunteer work with animal rescues, rehabbers, and therapeutic animal programs since 1999.
I have a huge passion for all animals, I pride myself on fear-free techniques, and love what I do. Before entering the veterinary field worked in various fields including about 3 years in retail management, 2 years in security, and almost 9 years as a mechanic in the NC Army National Guard. I have a bachelor's in criminal justice and psychology from ECU and also studied social work at Walden University.
Currently, I have 5 cats, 2 dogs, a bird, and a leopard gecko that I call my children. I have also had a dreaded dragon, horses, mice, ferrets, and chinchillas in the past. I am always striving to learn different ways to provide the best care and comfort for the fur babies that visit us here and love meeting new furry family members.