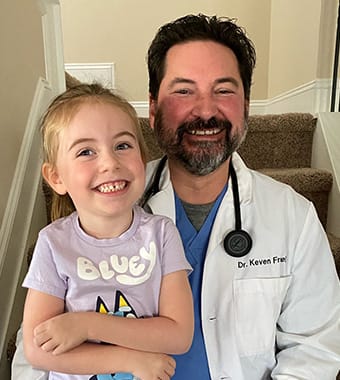 Dr. Wendell Keven Freels
Dr. Freels is originally from Tennessee and graduated from Tennessee Tech University with an undergraduate degree in Animal Science and later went on to Ross University and Auburn University to complete his Doctor of Veterinary Medicine Degree. 
He is dedicated to providing cats and dogs with diligent and high-quality care when they need it most.
Dr. Freels is married with 4 kids and his favorite NHL team is the North Carolina Hurricanes. On his days off work, he enjoys drag racing.